Product Description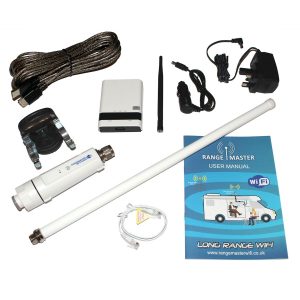 TripAdvisor announced fast and reliable internet connectivity is the number 1 customer priority when selecting a place to stay. TA also advised that poor Wi-Fi was last years biggest contributor to poor reviews
Many of the Parks have been caught napping and are busy installing WiFi as a knee jerk reaction to poor pre-season bookings.
This years must have accessory is set to be a user friendly WiFi antenna and router that keeps mobile users on-line without lots of fuss.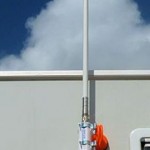 The Camping & caravan Club have already installed WiFi at over 100 sites and plan aggressive rollout across remaining sites this yea, but advise members:
"Wi-Fi coverage typically extends 50 to 100 meters from the antenna"
Laptops, tablets, phones and iPad users struggle with a poor or non-existent WiFi signal since the wireless receiver in laptops and tablets are only meant to be used in relatively close proximity to the source of the signal often as low as 50-100 meters.
The answer is to amplify the existing WiFi signal, there are WiFi signals as close as a kilometer and a WiFi booster and high-gain antenna can now see those signals which weren't visible to the devices before.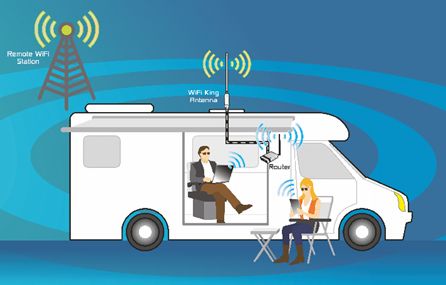 The key to obtaining these signals,  is a weatherproof external antenna which is mounted outside the caravan or motorhome. This has the benefit of removing the shielding effects of the vehicle and giving the necessary height and clearance in order to obtain a line of sight to the origin of the signal
Plug & Play single box accessory Sale
Kit Includes
Waterpoof Antenna
RangeMaster Router
5 Metre shielded USB cable
Suction mounting bracket
12V cigarette lighter power lead
Mains adapter
Instructions
MSRP £225